As THE PLAYERS Championship at TPC Sawgrass kicks off this week, an image of the famous green at No. 17 immediately lurches into our mind's eye. From a purely aesthetic standpoint, the famous (and, some would say, infamous) green is, well, "better than most."
But without the pioneering design of the 17th at Sawgrass, first imagined by Pete Dye's wife Alice, the term "island green" might not exist at all. And the world's other treacherous approaches might never have been created.
So to pay homage to this almighty Floridian theatre, we decided to compare island greens across the globe. As we dove into our thought experiment, a curious question trickled into our minds to help keep them straight: if these famous island greens were famous players, who would they be? Let's find out.
The 17th at TPC Sawgrass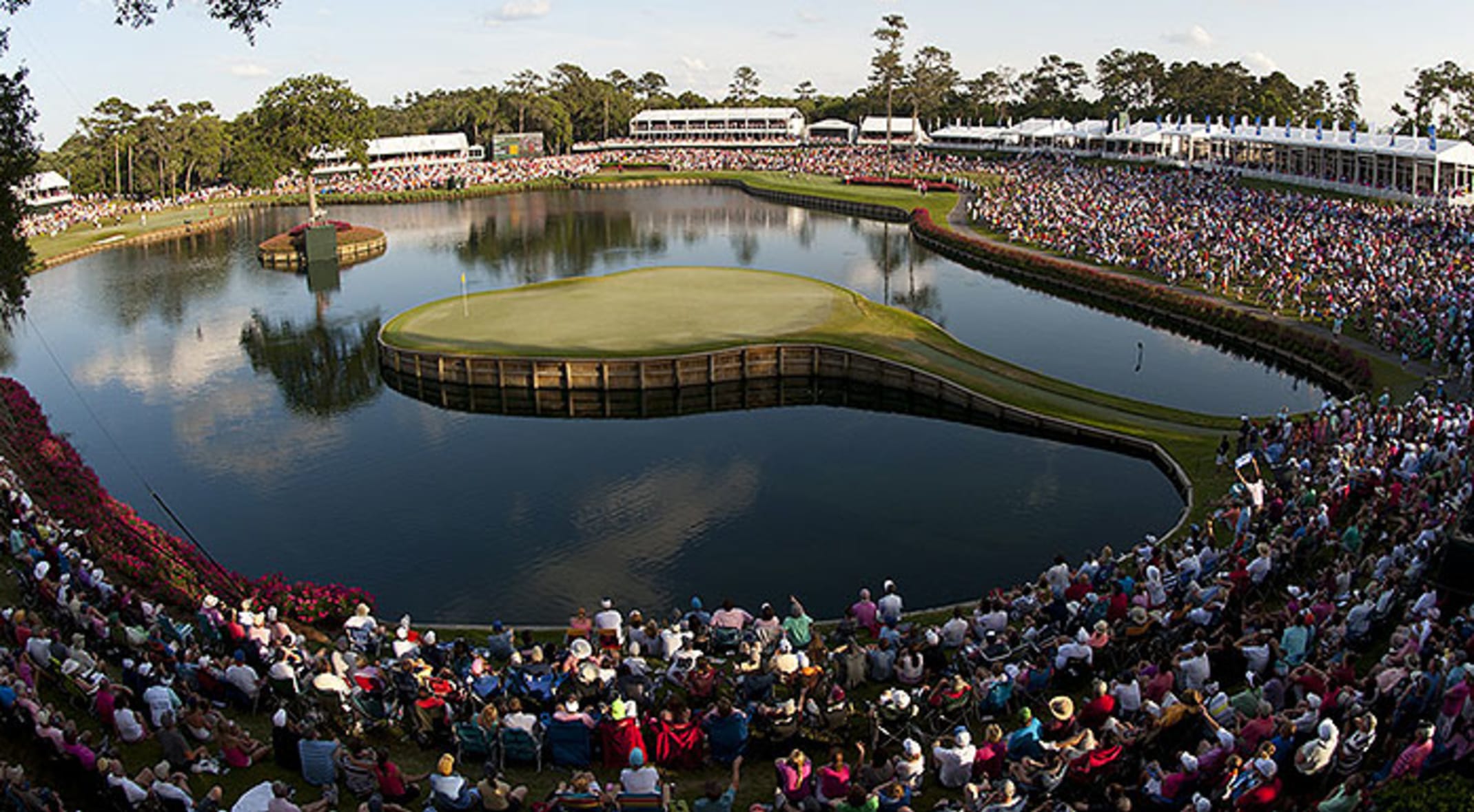 In a word: pure. Smooth in every way, with rounded edges. A dash of symmetry and captivating in a delicate sort of way. It just seems to…float.
Who else could this be…but PLAYERS Championship legend Fred Couples?!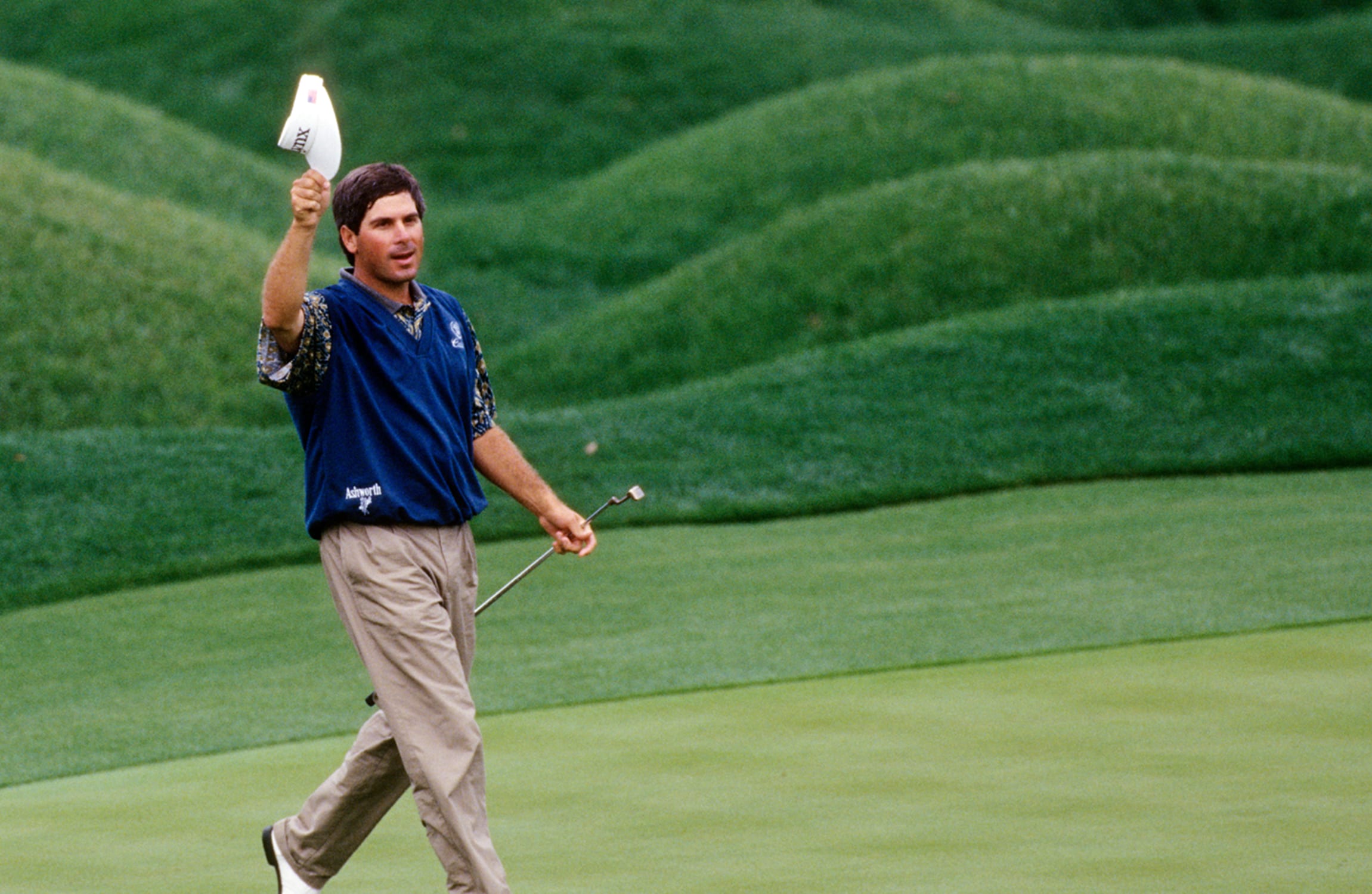 The 18th at Great Northern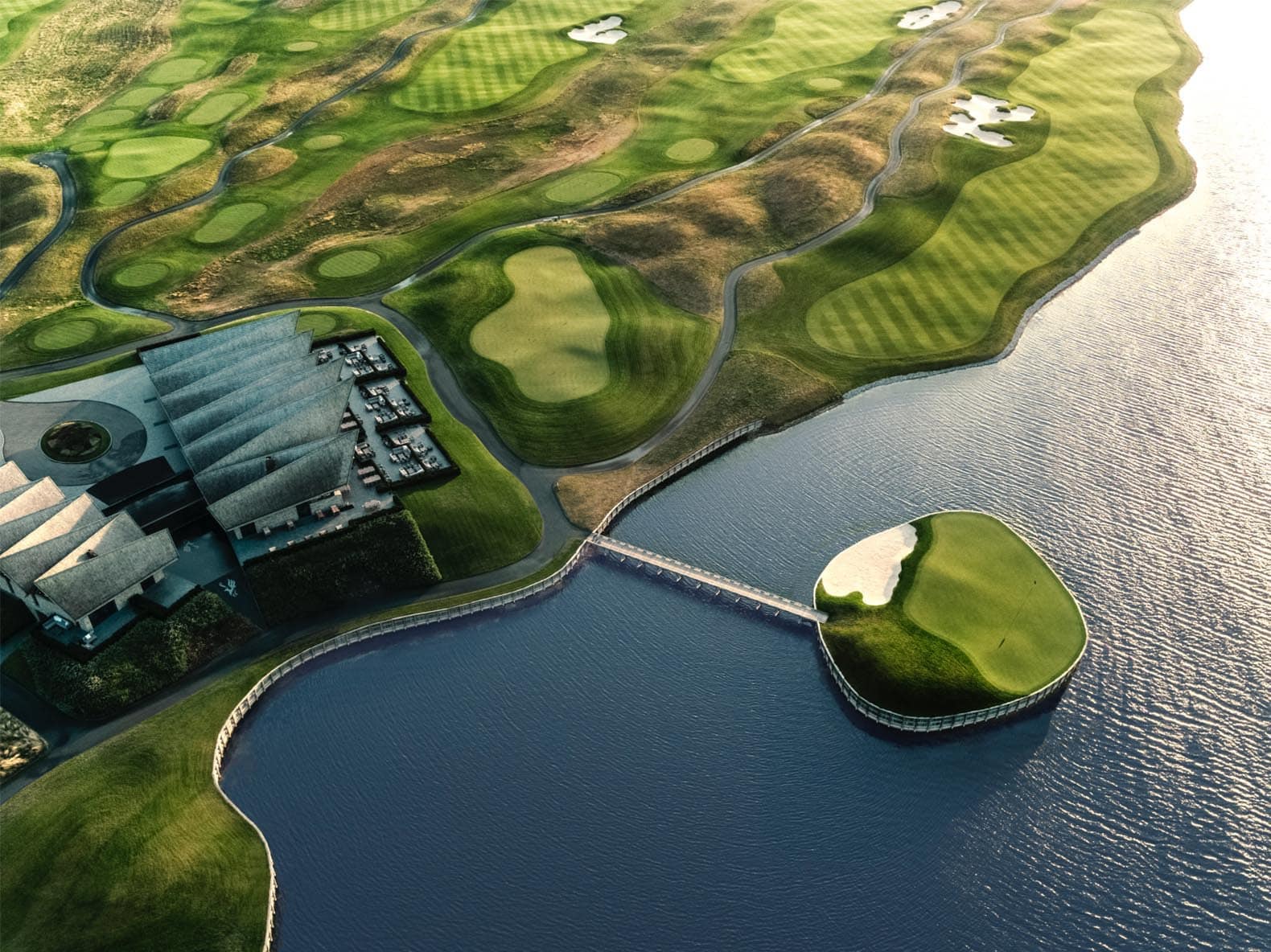 An immaculate green concluding a long par 5. This powerful hole demands a powerful swing while exuding grace strength in equal measure. Photographed by Jacob Sjoman, the hole is in a league of its own.
This island green? Maria Fassi.
The 9th at Ponte Vedra Inn & Club, Ocean Course
Distended, girthy, a bit bigger than most. Asymmetrical and, for lack of a better word: bloated. Curiously rotund, and, to be perfectly honest, a little intimidating. Probably near a Hooters. Essentially, we're looking at a belly attached to a spine.
This one's peak John Daly, but you already knew that.
The 15th at TPC Scottsdale
This one's more about its outdoorsy setting than it is about the actual green of the par-5 fifteenth. Which TOUR player is most likely lumber like Bigfoot down from the nearby McDowell Mountains, grunt one to about 15 feet, roll in the birdie, catch a large-mouth bass from the lake, and scamper back to his cave dwelling abode?
I give you sporting enthusiast Boo Weekley.
The 17th at Bro Hoff Slott Golf Club (Sweden)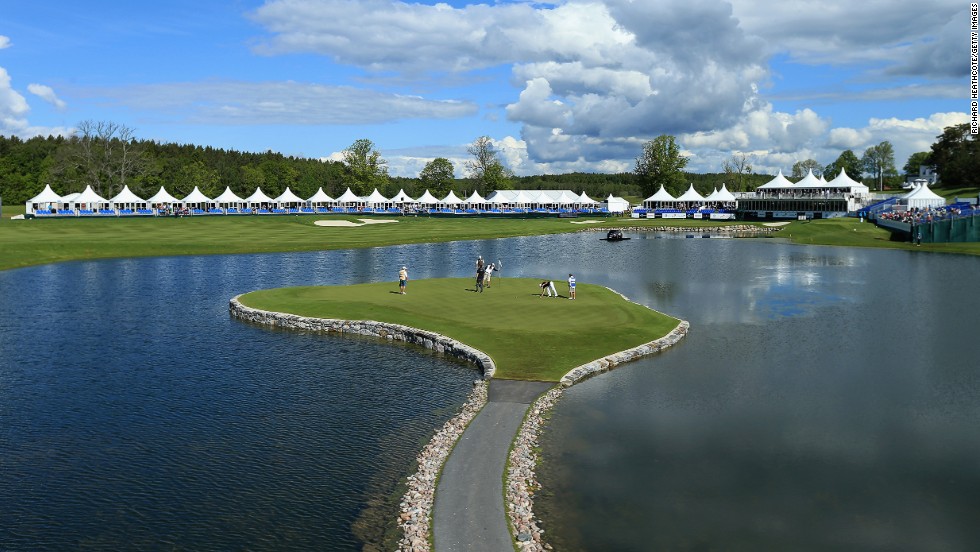 Now, conventional wisdom would suggest that we pick a Swede for this one, but I'm not quite sure that's the right call. Henrik Stenson? That's too spicy here. Plus, the hole is far too short for a 3-wood. Jesper Parnevik? He has way too much flair for a hole this…diminutive. I'm looking for someone who is straightforward, ho-hum, Point A to Point B. 
Plain. Dull. From this vantage point, the green looks to flow from right to left which, coincidentally, is just about the only shot this player can hit.
See Also
What's the DadEquivalent™ of 3-putting? Writer Erik Most sits down with RGC co-founder and COO Evan Roosevelt for an honest discussion about balancing fatherhood with a golf habit as they both approach their first Father's Day.
The 17th at Bro Hoff Slott? It's 100% Zach Johnson.
The 14th at Coeur d'Alene Resort (Idaho)
Can it get more perfect than this? Flawlessly manicured. Idyllic setting. Peaceful. Picturesque. Undeniably attractive.
Unquestionably, this is Adam Scott. (If any man were an island, it'd be Adam Scott, right?)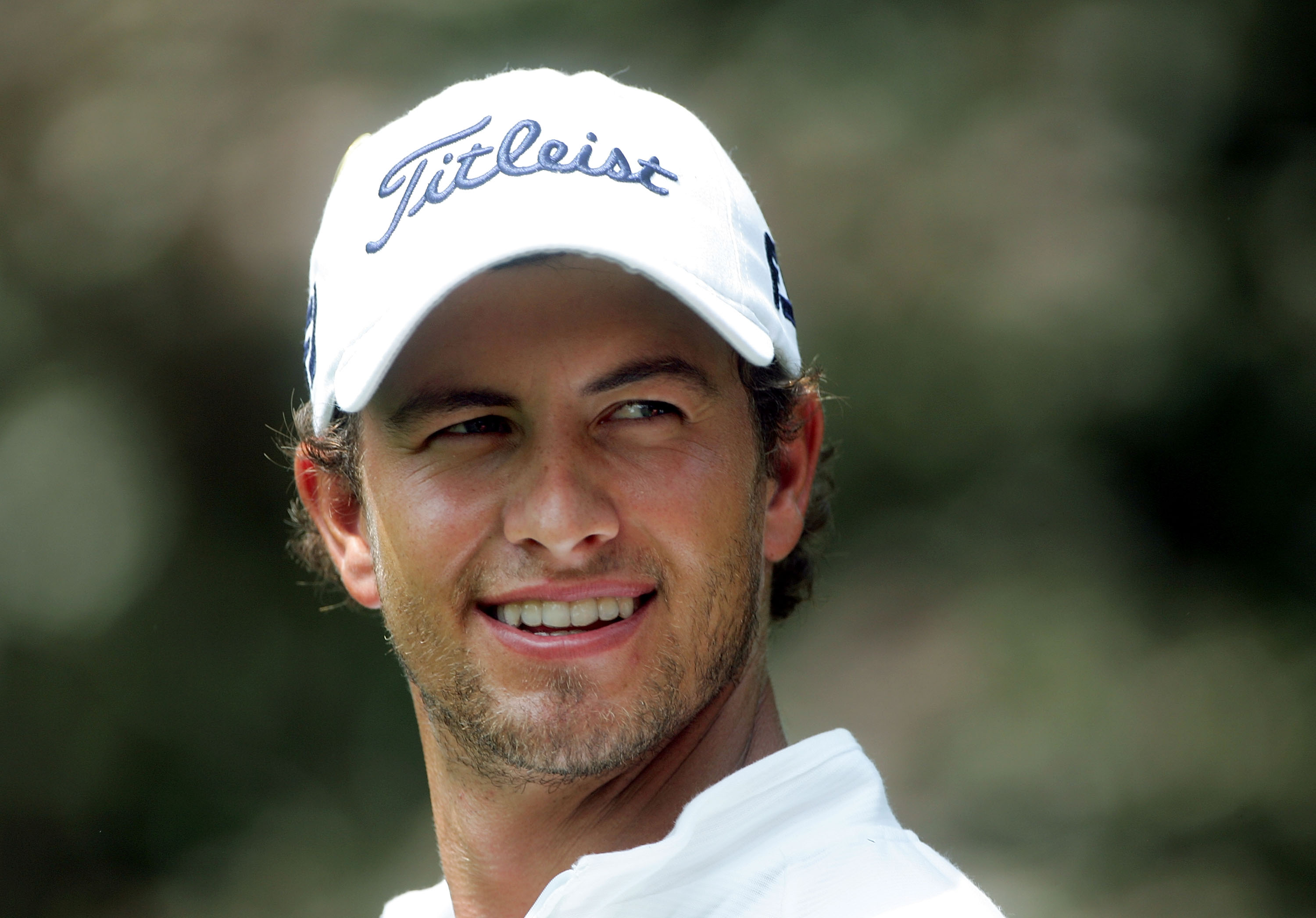 The 18th at Turnberry Isle Resort
I'll pull a Michael Scott mnemonic device technique here and just do some free association: Florida. Par 5. Long. Lots of water. Waterfall. Flowing water. Tears. Crying. Crying after the Masters?
Bubba Watson.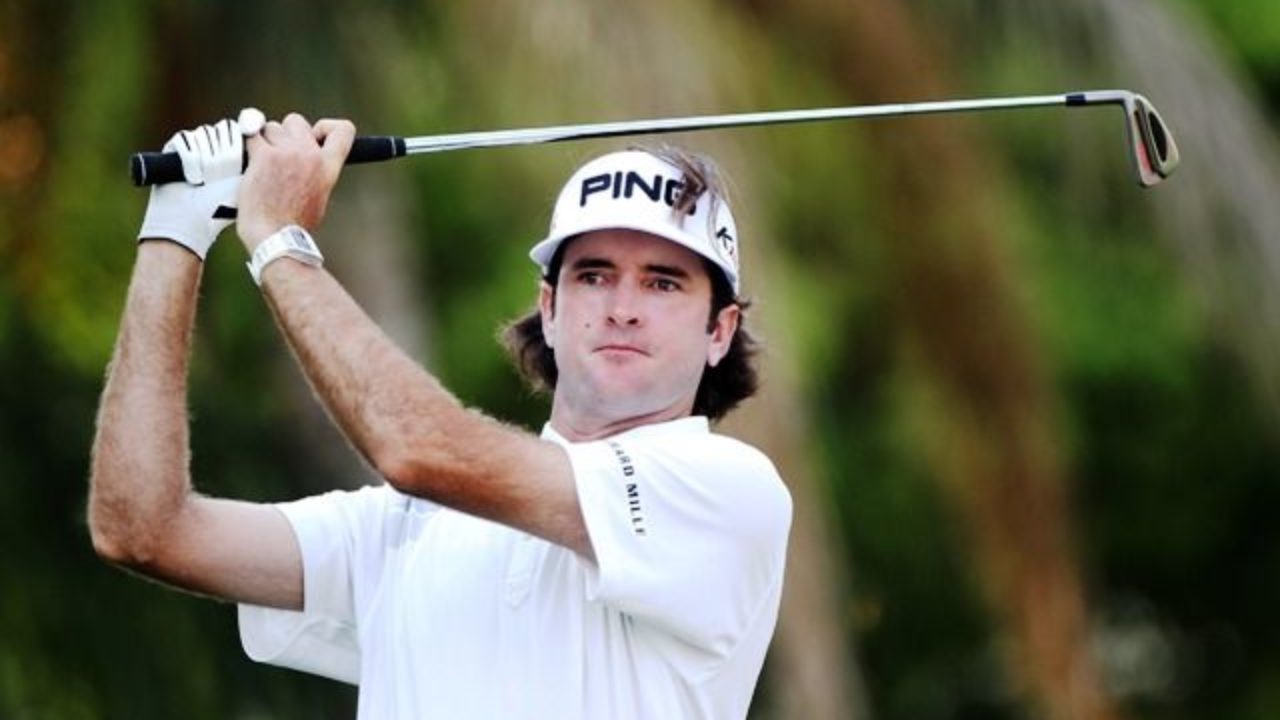 ---
So there you have it, folks. By all means, please use the comments section if you have an issue with this rigorous scientific approach. Enjoy all the tee shots hit into the water at the Fred Couples hole this week!
Erik Most
Erik is a writer and teacher from Fort Lauderdale, FL. When he's not trying to figure out ways to golf for free, he's usually hanging out with his wife and Rhodesian Ridgeback, Koa. You can find more of his work at punchbowlgolf.co