Mother's Day comes around once a year, a needed reminder for us all to remember where we come from, remember who's been taking care of us since well before Day One. The truth is: Mother's Day should come every month, if not every week. When it comes to golf, it's the least we could do for all the moms who packed our lunches and paid for our range balls. The moms who woke up early and stayed out late to pick us up from the course. For the moms who worked two jobs and made endless sacrifices to get us that first set of clubs.
Motherhood has much more in common with the journey of golf than meets the eye. Mostly, it's a job that's never done, and a never-ending adventure. Just when you think you have your swing dialed in, something reminds your ego there will always be more to learn, room to grow, and endless ways to evolve. Sometimes (all the time?) things get a little messy, but that doesn't mean we can't laugh along the way and carry on.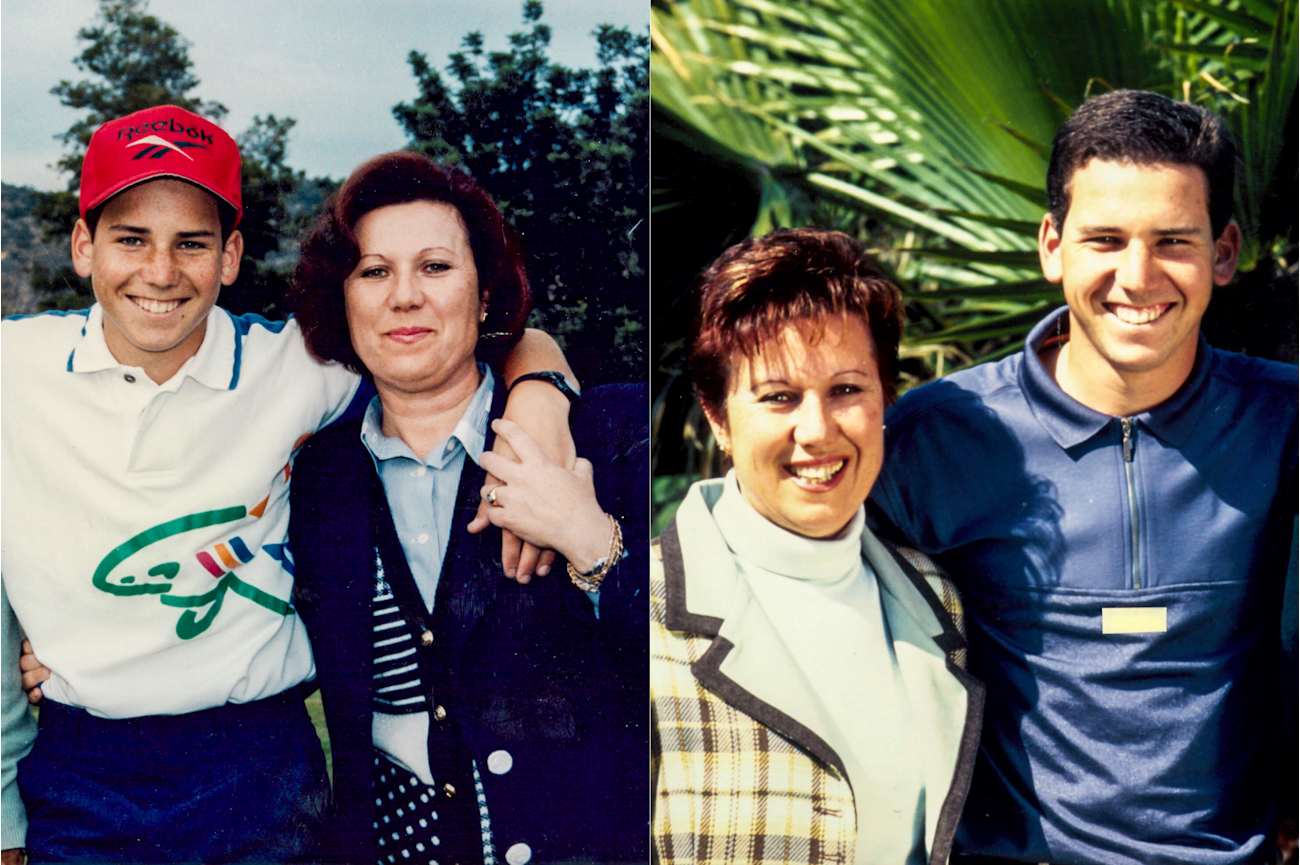 So how can we celebrate the moms in our life in a way they deserve — but more importantly — in a way they'd want to be celebrated? The answer is simple: quality time. This Mother's Day, make sure to slow down and soak up the special moments with your mom. Instead of a gift guide, we're here to let you in on one of the biggest Mother's Day secrets. All she really wants is you and your time. And guess where you and Mom can get 4 or 5 hours of quality time?
Here are a couple of ways to turn 18 holes into one of the best Mother's Days she'll ever have…
---
1. Don't Keep Score
Not keeping score will take any pressure off and show you're only there for quality time. No pressure to hit it straight or to remember if you had a 5 or a 6 on No. 12. It's just about enjoying the round and enjoying the day.
But, if your mom is as competitive as mine, score might actually be a must). If you keep stakes, bet her a dinner of her choice or something special she'd enjoy. Most importantly, if keeping score, it can't hurt to let Mom win some. She spent years rooting for you, dragging you everywhere, and telling you you're the best. Return the favor is well overdue.
2. Ask Her Questions About Golf And Life
This Mother's Day, make it a point to listen to Mom. It sounds simple, but mothers need to be heard, too. She might've heard all about you and your life, but make sure you know what's going on in hers.
When you start your round, there's plenty of walking down the fairway (or driving in the cart) ahead of you. You know what to do.
3. Pack The Snacks…Or Ball Out With A Post-Game Meal
For years she packed your lunch and kept you fed. Let her know you got her covered. Make sure to bring any favorite snacks that'll get you both through the round. Or, if you really want to outdo yourself? Take her to breakfast before your round, or a big lunch or dinner after.
Turn dogs, trail mix, sandwiches — they're all good. But treat your mom to a real Mother's Day feast after a big day on the links.
4. Share a Memory On the Tee
Remember when she surprised you with that first set of clubs at Christmas? Or when she let you stay an extra couple hours at the range hitting balls? If you have picture proof of the event…even better.
5. Ok, Sure … Some New Golf Gear Never Hurt Anyone. But Think Outside The Box
Start the round with a small gift to show her this was the year you finally remembered it's the thought that counts. Grab her a dozen balls or some Mother's Day tees.
Better yet? Grab something for golf…that isn't about golf. A thermal cup or mug will be a go-to all round long — and for years to come. Oh, and definitely pay for the round. She's spent enough money on you.
• • • • •
If she's a golfer, keep it simple this year. This Mother's Day, all Mom needs is your time. Give her a call, and give her a round of golf she won't soon forget.